Job-Site Welding Services
When a heavy equipment breakdown occurs at a mine, on a construction site or on a farm – our Extreme Welding & Machine Services Mobile Welding Team is ready to roll. We mobilize fast – always ready and prepared to repair with remote welding, line boring and fabrication service.
With our EWMS-owned fleet of five mechanics trucks, two digger derrick (boom) trucks, a crane lifter, dozers and a pressure washing truck, the EWMS Mobile Team provides on-site services – 24/7 – you never have to wait for a mechanic or a rental truck to come to you.
SERVICES
Remote welding
Crane lifting
Line boring
Dirt moving
Pressure washing
Preventative maintenance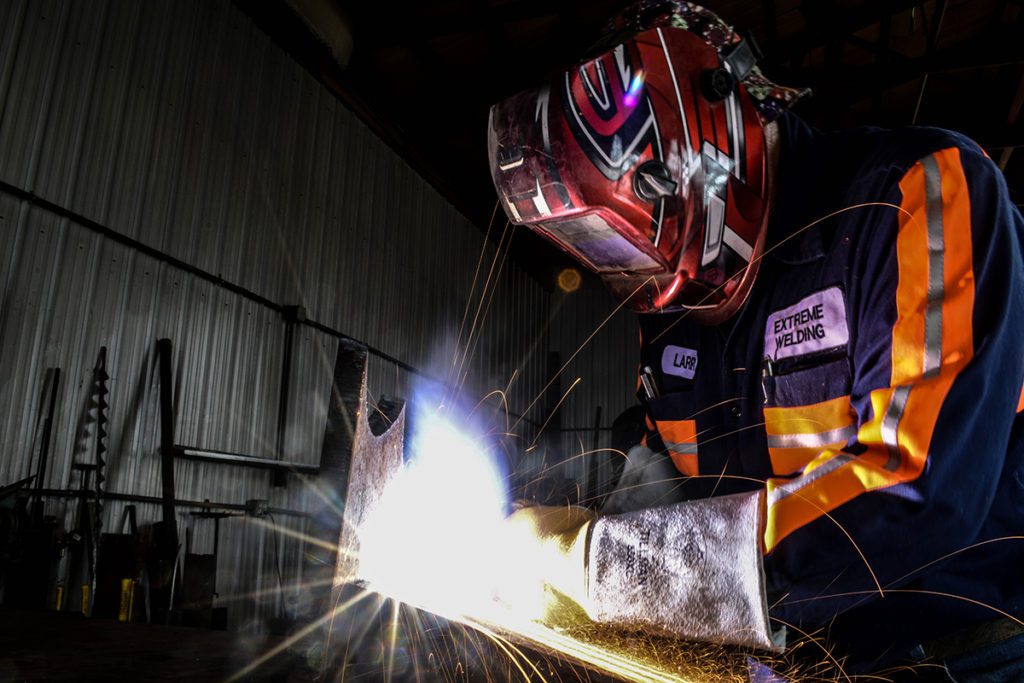 Custom Fabrication Shop Services
Having trouble finding a part? We can make it, repair it or find it for you.
In the EWMS Fabrication Shop, we bend, cut, bore, roll, drill and mill metal. Our Extreme Welding team offers ARC, MIG and TIG welding, custom metal fabrication and specialized services such as track link repair. From routine maintenance to complex repairs and fabrication, EWMS is skilled to handle both standard and metric sizes. Our welders perform parts repairs to exact factory specifications.
SERVICES
TIG, MIG, ARC welding
CNC & plasma torch
Press brake
Track Press
Line boring
Roller
Lathe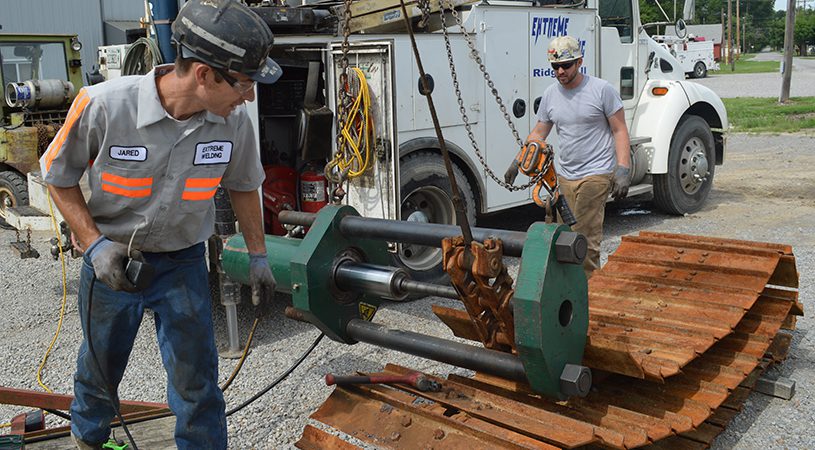 Extreme Welding & Machine Services Fleet
Our job-site service is supported with an EWMS-owned fleet of trucks and equipment which means we have control of the situation – no waiting for sub-contractors or rental trucks to arrive.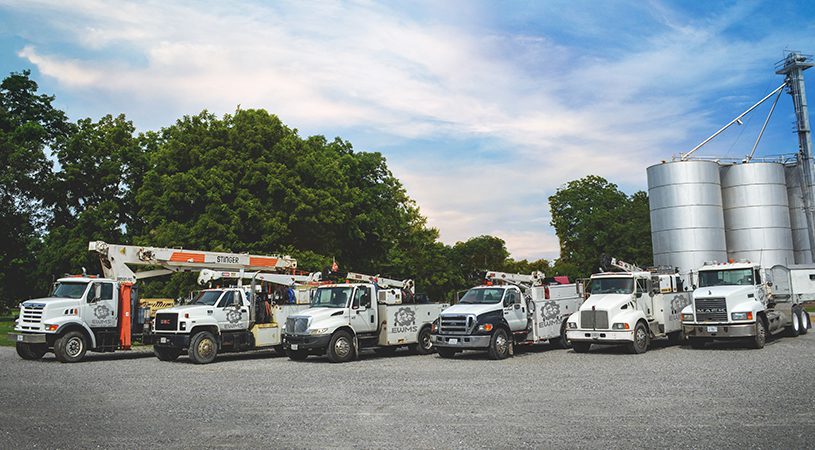 Mack Semi
Mechanics Truck / 10,500 lb. Boom / 250 amp welder
Mechanics Truck / Air compressor & tools / 400 amp welder
Mechanics Truck / 8,500 lb. Boom / 350 amp welder
Mechanics Truck / 14,100 lb. Boom / 400 amp welder
Mechanics Truck / 400 amp welder
Crane / 48,000 lb. lift /Up to 134 ft. Boom reach
Two Digger Derrick Bucket Trucks with 49 ft. Boom
Pressure Washing Truck
Dozers
EMERGENCY SERVICES
Larry Smith: 618-534-8717
Jared Smith: 618-559-6608